Professionally prepared jewellery appraisals are key to establishing your jewellery's value for insurance replacement or other purposes. At Brancier Jewellers, one of our two GIA graduate gemologists can provide you with accurate and qualified appraisal documents for your jewellery.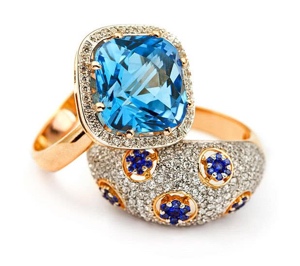 You should contact Brancier Jewellers appraisal services 
To determine the replacement value for insurance purpose

To confirm the quality of a newly purchased jewellery item

To establish a reasonable re-sale price

For evaluating and pricing estate item

To value the division of property in divorce proceeding

To document and report the value of damaged items

To report post-loss & casualty loss for previously undocumented pieces
The Appraisal Process
Gemologists are the only certified professionals that are able to identify and grade the quality of your diamonds and colored stones. They are able to provide you the information necessary for appraisals, costs of stones and any other related questions. At Brancier Jewellers we have two Graduate Gemologists on staff, both are graduates from the Gemological Institute of America, the top gemology school in North America. All appraisals are done on our premises and completed in 2-3 business days.
In our appraisals, all items are thoroughly described and photographed to accurately document your valuables. We make sure that our appraisals meet and exceed insurance company standards and expectations. Our computer-generated reports can be provided in multiple copies, so you can have one for your records as well as a copy for your insurance representative. Digital photographs are taken of each piece, and appear on the appraisal report. These photographs can be emailed to you for future reference.